Welcome to St George's Chapel Shop Online.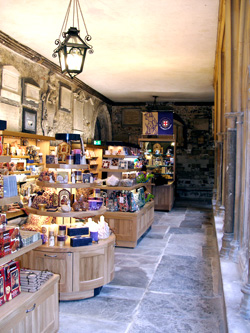 This site is run by St George's Chapel Shop and offers a selection of the ranges available in the shop based in the Dean's Cloister.
All proceeds from the shop and the website support St George's Chapel.
All the products offered on the website relate to the Chapel; be it books about the Chapel, music recorded in the Chapel or by the choir, or items inspired by the stunning architecture and artefacts of St George's.
A wider selection of other gifts is offered in the shop for personal visitors; that seeks to be relevant to its location in terms of history and or religion.



St George's Chapel Bookshop Ltd